https://www.imdb.com/title/tt0448124/ -(Snowcake 2006)
I was recommended another film for my research, the film is called Snow Cake it is another film on aspergers or featuring another Asperger's character.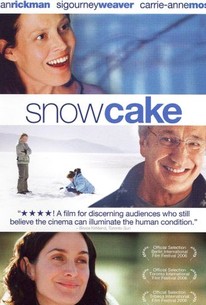 "Alex is a quiet, brooding man struggling to come to terms with a fatal car crash in which he played a part. In the aftermath of this harrowing ordeal, he comes to stay in a small Canadian town with Linda, a highly functioning autistic woman whose life has also been touched by tragedy. As they each attempt to deal with their losses in their own distinct ways, Alan strikes up a relationship with Maggie and finds himself experiencing long-buried depths of emotion."
– summary from Rotten Tomatoes
This film could be good to review as I am also a woman with high functioning autism.
It would be nice to compare the similarities and differences between the actor's representation and myself.